Sciatica is a nerve condition caused by compression of the sciatic nerve. This can be the result of many different problems. For example, conditions such as spinal stenosis and degenerative bone disease can irritate the sciatic nerve and lead to long-term, chronic pain. Since the sciatic nerve extends from the hip all the way down into the foot, sciatica can result from damage anywhere along the nerve itself.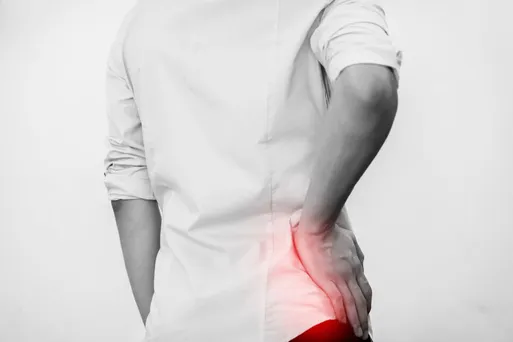 Signs and Symptoms
There are several symptoms associated with sciatica. The most common include the feeling of pins and needles and pain. Numbness is also common. The longer the condition persists, the more severe the symptoms become. As the nerve begins to deteriorate, you may begin to experience pain that will progressively worsen over time.
Treatment Options
Sciatica and lower back pain can be treated with several different treatment options offered by our chiropractor. From chiropractic adjustments to manual manipulation and massage therapy, the treatment options offered by our chiropractor will help to uncover the cause of your pain. Physical therapy may also be beneficial in rebuilding your strength and helping to improve your range of motion and flexibility. Depending on what is causing your sciatica, some of your symptoms may be taken care of once the cause is corrected. If the pain and discomfort is caused by a medical condition, the progression of the pain may not be stopped, but you can possibly slow it down.
Chiropractic Care for Sciatica
There are times when sciatica is caused by the spinal column being out of alignment. If this is the cause, adjusting the spine may be all that is needed to take pressure off of the sciatic nerve. When combined with deep tissue massage and physical therapy, chiropractic adjustments support the body's ability to heal naturally. Once the skeletal structure has been put back into balance, the sciatic nerve can begin the healing process. It may take a few days for the pain and discomfort to completely subside, but the healing will be long-lasting.
Visit Kaisk Chiropractic in Akron, OH if You Are Experiencing Sciatic Nerve Pain!
If sciatica is disrupting your life and keeping you from doing the things you enjoy, visit Kaisk Chiropractic today! Our chiropractor and staff understand how uncomfortable sciatic pain can be. Visit us today to find out what we can do to help you regain your quality of life.