Nutritional Counseling Helps Akron Patients Achieve Optimal Health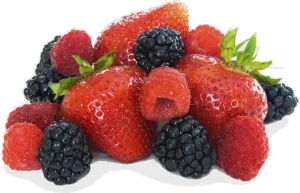 Here at Natural Health Center of Akron, we use chiropractic, physiotherapy and acupuncture to help the body manage pain and recover from various injuries and health conditions. However, we believe that a healthy body starts with a healthy lifestyle. That is why we offer nutritional counseling to our patients who want to achieve optimal health, as well as minimize the chances of developing future injuries and illnesses.
Nutrition plays a key role in helping our patients not only overcome existing symptoms and conditions, but also to continue to live without them for years to come. Patients who visit our family practice for nutritional advice know that we are invested in natural care. Our nutritional health plans are designed to help the body overcome recurring health conditions. Nutrition gives the body the tools it needs to heal properly and develop a strong immune system that is resistant to common ailments and illnesses.
Our chiropractor Dr. Dunn recognizes that the nutritional needs of each patient vary depending on factors like age, health, weight and gender. That is why every nutritional plan is personalized to the individual. We may suggest eliminating certain foods from your diet, adding nutritionally dense foods to your diet, and adding certain supplements to your daily routine.
Visit Our Akron Chiropractor to Improve Your Diet and Nutrition
If you visit us for nutritional services, we will start your consultation by analyzing your current eating habits. We will look for excess calorie intake, as well as the quality of the food you eat and the types of nutritional supplements you are currently taking on a regular basis. We will then make recommendations for modifications to your diet that could provide favorable long term health results.
By following our nutritional plans, many patients experience natural weight loss, which lowers the risks of common conditions like heart disease and diabetes. Furthermore, by removing processed foods and sugars from the diet and replacing them with whole grains, lean proteins and fresh vegetables, our patients start to experience greater energy, improved mental function and few recurring headaches.
Furthermore, certain foods are known to have both negative and positive effects on the body. At our office, we use nutritional counseling to help treat inflammatory conditions and autoimmune conditions that often cause pain and discomfort for chiropractic patients. Our nutritional counseling goes beyond simply eating a balanced diet. Instead, we use specific food recommendations to naturally and holistically alleviate the symptoms and severity of certain chronic health conditions.
If you have never had a nutritional assessment, or if you want to improve your dietary habits, we encourage you to visit our office soon. We are a family practice, and we are proud to serve the nutritional needs of our patients here in Akron. We look forward to meeting with you soon!