Chiropractic Care for Back Pain
At Kaisk Chiropractic in Akron, our chiropractor has one primary goal and that is to help his patients by treating as well as preventing injuries of the neck, back, and head. Chiropractors also focus on areas such as the shoulders, knees, arms, legs, and ankles, which can have problems that stem from an issue with the spine.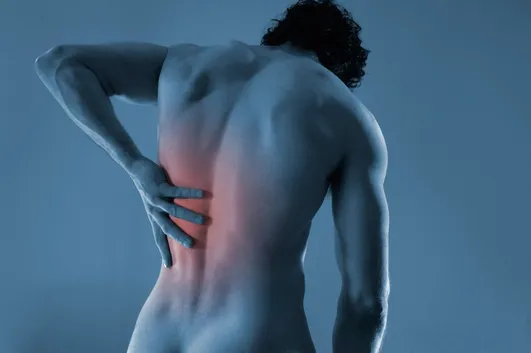 Manual Adjustments and Chiropractic Care
When the general public thinks of a chiropractor, most likely they imagine a person applying manual adjustment of the spine to his or her patients. An adjustment helps keep the spine in proper alignment. Adjustments are used to keep the vertebrae of the spine from slipping out of place causing damage to the spinal cord and the nerve bundles that branch out through the spine. Chiropractors rely on a number of other methods and treatments that they use along with manual adjustments in order to restore proper alignment and strengthen the spine to prevent further injuries.
Back Pain Treatment for Injuries
The majority of people who come to a chiropractor after an injury usually do so after being involved in an auto accident or they have suffered some kind of sports injury. These common injuries can be some of the most devastating if they are not properly addressed. Whether it is an impact injury from a game of football, a repetition injury from playing a lot of tennis or some other injury, sports can bring with them a number of risks for injury. The same goes for auto accidents. Even a seemingly mild fender bender can result in a whiplash injury and a major auto accident can have devastating effects on the head and spine. A chiropractor can help with back pain by developing a back pain treatment plan that is tailored to meet specific needs and limitations.
Chiropractic Care When You Need It
All chiropractors by nature of their practice are skilled at reducing pain that results from tension and misalignment of the spine. There are chiropractors who receive more specialized training so that they can work exclusively in certain areas such as pediatrics, sports health, and homeopathic approaches. For advanced pain management, chronic pain, serious injuries, and multiple symptoms associated with the spine, it is beneficial to choose a chiropractor who has years of experience working with cases just like yours.
Your Local Chiropractor in Akron
If you live in the Akron area and you're looking for a skilled and experienced chiropractor, choose Kaisk Chiropractic. Call us today at (330) 733-1203 to schedule your consultation with our team!