Does your body need a little spring cleaning? At Dunn Chiropractic, we possess a deep knowledge of the connection between proper nutrition and your health. By selecting the right foods, detoxification of the body becomes a reality. With so many detox diets out there, you may not know where to begin. This is where our Chiropractor comes in. We will guide you every step of the way.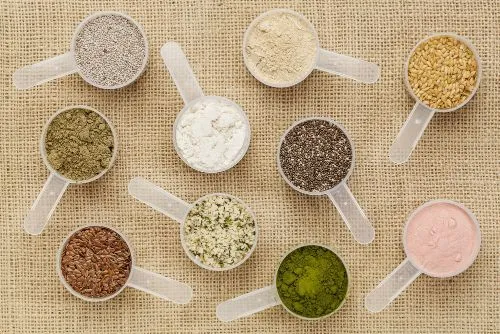 Juicing for Nutrition
One way to recharge, rejuvenate, and renew your body is to cleanse your body by juicing. This involves drinking a whole lot of fresh juice and little else. This has the effect of pushing everything else out of your system.
Juicing cleanses typically last between 3 and 10 days. The idea is that you are harnessing all of the vitamins from the fruits and vegetables, in order to boost your overall nutrition. Juicing may support a healthier immune system, and help to flush toxins from the body.
Cleansing Your Blood
Because your liver and kidneys are in charge of removing waste in your blood, the best way to promote cleansing of your blood is to find ways to help these organs function optimally.
Although there isn't one single miracle food that helps these organs detox your blood, eating plenty of fresh fruits and vegetables is a great place to begin. Logically, the next thing to do is to make sure you are drinking enough water, to support optimal kidney function. Drinking at least 8 glasses of water per day is recommended.
Looking for more specific suggestions? Here are several foods that are often touted for their purifying abilities:
Blueberries: Packed with antioxidants, blueberries work to protect the liver from damage.
Cranberries: They prevent bacteria from attaching to the urinary tract.
Garlic: When you eat garlic, it helps activate liver detox enzymes.
Grapefruit: Due to its high level of pectin, it flushes toxins out of the body through urine.
Herbal Detoxification
We may also recommend a series of herbal supplements to accelerate your detoxification process. There are many herbs available that may assist in ridding your body of harmful toxins. Here are just a few of them:
Dandelion: Drinking dandelion tea helps to eliminate toxins from within, as it has diuretic properties.
Red Clover: Helps to eliminate toxins accumulated within the blood.
Stinging Nettle: Supports proper functioning of the kidneys, and stimulates the elimination of toxins.
Burdock Root: Rich in vitamins and minerals, it supports detoxification of the liver.
Cilantro: It is good at eliminating heavy metals from the body, such as mercury.
Visit Us for Your Next Cleanse
Are you ready to start looking and feeling better? Detoxifying your body is something that everyone can benefit from. Having an evaluation completed by a certified Akron chiropractor is certain to be something that will have a positive effect on your life. Allow our caring professionals at Dunn Chiropractic to develop a nutrition plan tailored specifically for you.