If you have been in a car accident, you may have experienced an injury. Although there may not be any obvious symptoms immediately after or even within the first week, underlying conditions can develop into serious problems if left untreated. Kaisk Chiropractic provides chiropractic care for patients in Akron suffering from various injuries, including auto accident injuries. If you are looking for natural relief from your pain or discomfort, our team is ready to help. Here are a few common questions patients often have about auto accident injuries and our chiropractic care.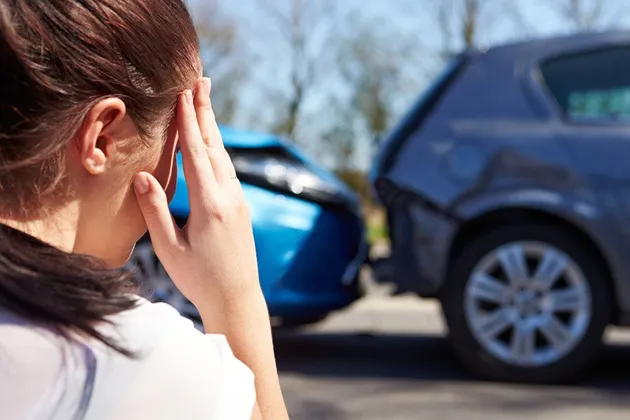 What are common symptoms of auto injuries?
Immobility and muscle stiffness are very common after an auto accident. You may experience serious pain and whiplash after a car accident because of your car making a sudden stop. Even if you are wearing a seatbelt, you can experience debilitating injuries.
What is whiplash?
Whiplash is the most common injury that results from auto accidents. Whiplash occurs when a collision causes the head to jolt back and forth uncontrollably. Pain and inflammation often result, and the symptoms are often connected to headaches, muscle tension, confusion, and general discomfort.
How do chiropractors treat auto accident injuries?
Our chiropractors offer a variety of treatment options to address auto accident injuries. During your first consultation, we will assess your current symptoms and the type of auto accident you were in to determine the cause of your pain or discomfort. Our chiropractors may need imaging tests like x-rays or CT scans for a complete assessment of your overall health post-collision. From there, we may recommend a variety of treatment options, including hands-on adjustments.
Chiropractic adjustments gently reposition misalignments in the musculoskeletal system. We may recommend corrective exercises to improve strength and flexibility in the affected muscles. Our chiropractors can also determine if massage therapy will benefit you during your recovery. Massage therapy alleviates tension throughout the body while restoring blood flow to the affected area. Other treatment options include heat therapy, cold laser therapy, and cold therapy. These therapies are used to reduce pain and inflammation while recovering from an injury. We will determine which treatment options are right for you during your first consultation.
Visit Our Chiropractors for Auto Accident Injury Treatment
Are you looking for a chiropractor in Akron, OH? Kaisk Chiropractic is here to help you throughout your auto injury recovery. Our chiropractic care, physiotherapy, and other non-invasive treatment options can help you return to living free of pain or discomfort. Call our office to set up your first consultation.