Akron Ohio Physiotherapy Chiropractor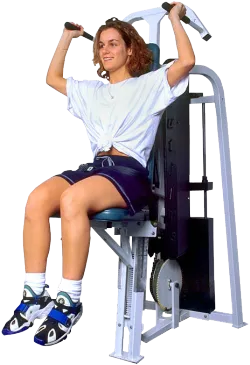 Chiropractic care involves much more than spinal manipulation, which is what most people think of when they first consider visiting a chiropractor. When you experience an injury, including a sports injury or auto accident injury, simply bringing your vertebrae back into alignment may not be enough to get your body to heal again. In addition to spinal adjustment, our Akron chiropractor may recommend one or more types of physiotherapy. These are types of treatments designed to physically stimulate your body to heal and mend itself.
Back pain is one of the most common symptoms our patients suffer from, but we also offer therapy designed to help you heal from pulled muscles, problems with tendons, and whiplash. When you visit our office, ask whether physiotherapy might help restore your overall wellness. Although physiotherapy is often seen as a solution to a specific incident, like a sports injury or auto accident injury, it also may help treat chronic pain or other symptoms.
What to Expect from Akron Physiotherapy
Your chiropractic experience will depend on what type of therapy we use. Your treatment plan may include applying mild electrical currents, sound waves, cold, or heat, alongside physical manipulation of your affected area. Our chiropractor is happy to explain to you what sensations you may experience so you feel comfortable the first time you receive treatment.
We offer many different types of therapy, each with its own technique and purpose. Cryotherapy uses cold applied to an area to numb pain and then return blood flow for healing. Moist heat therapy helps with chronic pain by providing moisture and soothing pain with warmth. Mechanical traction involves massage and other techniques to work out knots in muscles or around nerves that may be causing pain.
Spinal decompression helps reduce pressure on discs between vertebrae in the spine. In fact, even if you have herniated discs and other major problems, spinal decompression may work as an alternative to surgery. Microamperage neural stimulation encourages the body to produce endorphins that aid in healing and reduce feelings of pain. Interferential electrical muscle stimulation delivers light electrical pulses to painful areas to help reduce inflammation and help muscle spasms stop. Laser and light therapy targets beams of light at specific areas to stimulate tissues with energy. This process can reduce swelling and inflammation, often reducing back pain.
Dr. Kaisk may also prescribe a set of exercises you can do at home to supplement the therapy you are receiving in the office. Regularly using muscles in the affected area in a controlled way helps your body to rebuild its strength in a natural manner. Overall, physiotherapy is an excellent alternative to surgery and other invasive procedures and can treat a wide range of complaints.